Information Architecture Heuristics
In my experience, one of the most powerful things you can do as an information architect is to step back and look at something from a new perspective. My set of information architecture heuristics aims to be that fresh perspective, whether being applied to something you are seeking to change and want a more clear language for what's weak and why or being applied to something you are currently working on and want critique on at whatever stage of the creative process.
These 10 principles were developed after doing a broad survey of academic work in both the human centered design and information science fields of studies. They are made for people who don't have time and/or appetite to do that kind of broad survey, but want that kind of collective wisdom to apply to their work.
Findable: Able to be located
Accessible: Easily approached and/or entered
Clear: Easily Perceptible
Communicative: Talkative, informing, timely
Useful: Capable of producing the desired or intended result
Credible: Worthy of confidence, reliable
Controllable: Able to adjust to a requirement
Valuable: Of great use, service and importance
Learnable: To fix in the mind, in the memory
Delightful: Greatly pleasing
Heuristic Tools for Sale
Heuristic Principle Poster 2020 Redesign ($30 on Etsy)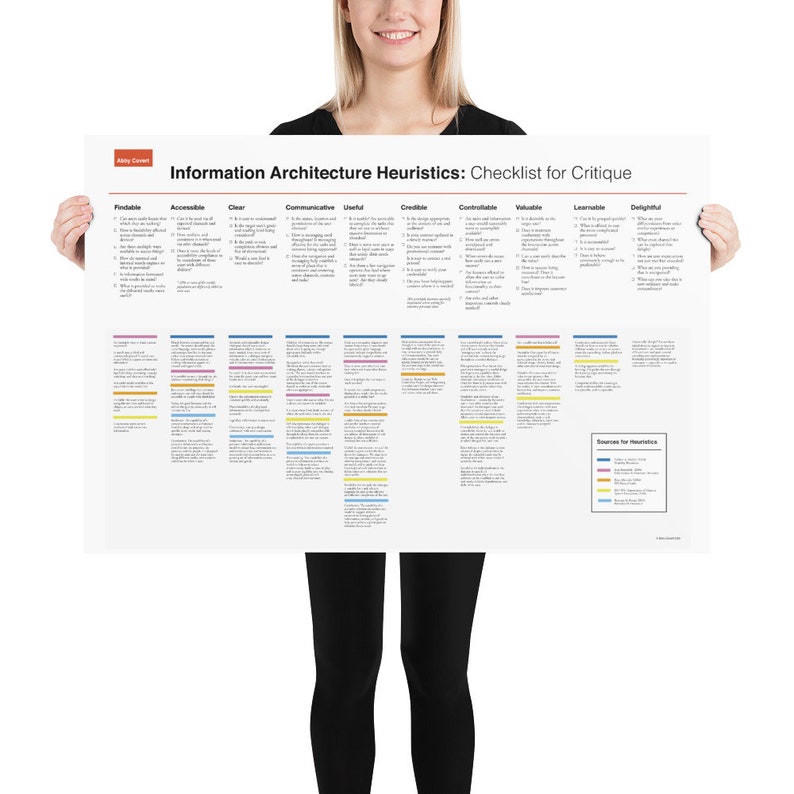 Heuristic Review PDF Workbook ($20 on Etsy)